Over 100 years of electric history celebrated in Gisborne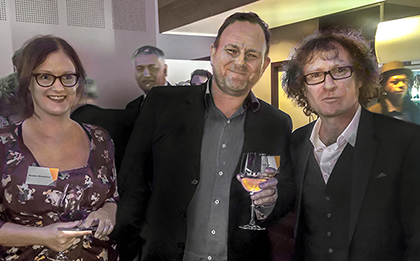 The Eastland Group celebrated over 100 years of electricity in the region at its client function in Gisborne recently.
As MC for the event, comedian and TV personality Te Radar presented a fascinating, and little known, potted history of infrastructure development in New Zealand.
Te Radar put particular focus on the almost legendary Minister of Public Works from 1935 to 1943, Bob Semple, and his drive to bring mechanisation and electrification to New Zealand's development.
Gisborne has also had an early interest in electric vehicles evidenced by the photo of then Gisborne mayor, William Douglas Lysnar, in an electric vehicle in Detroit with inventor Thomas Edison back in 1910.