Total household energy cost to reduce over time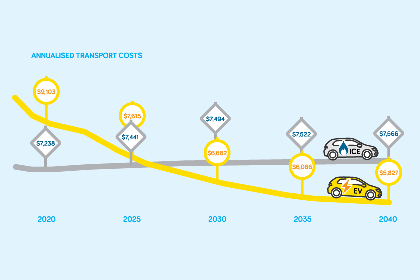 As we respond to climate change by increasingly relying on electricity to power our lives, our overall energy consumption is going to change.
To help us get a better picture of what the average New Zealand household's total energy expenditure could look like in the future, we commissioned economic consultancy Sapere to analyse the data the Climate Change Commission used in its own modelling for the Government's Emissions Reduction Plan.
Sapere's analysis indicates that New Zealanders who can transition their households to all electric appliances combined with an EV from 2025 stand to save thousands of dollars in the long term.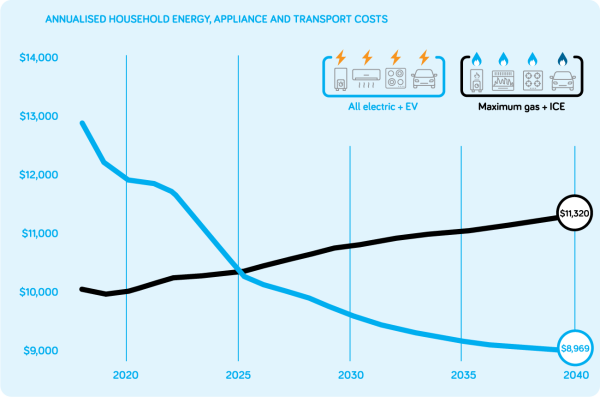 This analysis is only indicative, as future prices for gas, fuel or electricity cannot be predicted with any certainty. Higher than forecast fuel prices would result in greater savings for all-electric households. Similarly, higher interest rates would increase the cost of financing the transition to electricity and therefore reduce the potential savings.
But regardless of these variables, we can expect that there is a crossover point this decade where going all-electric will begin to generate savings.
View the graphs here.
Read Sapere's full report here.