Making low-voltage networks visible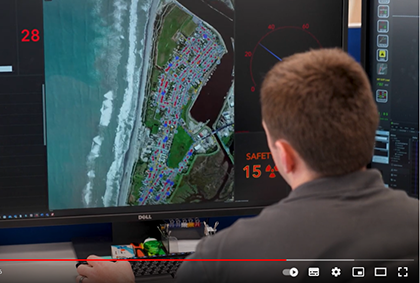 News | 30 September, 2022
South Island lines company Westpower has developed an innovation solution to enable it to see what is happening on its low-voltage networks.
These are the parts of a network for which voltage is stepped down via a transformer from the 11,000 or 33,000 volts on the main distribution network to the 400 volts that connects to homes and businesses. Each transformer typically supplies up to 40 or 50 customers.
Westpower general manager Rodger Griffiths says that while they have good visibility of their main high-voltage distribution network previously they couldn't see what was happening on their low-voltage (LV) networks.
"We have had to rely on customers telling us if there was a fault or outage," he said.
"But with the increasing use of electric vehicles, and with the greater use of solar panels producing electricity and at times exporting it back to our network, we really also need to know what's happening on the LV parts of the network."
This has been achieved with PowerPilot, a hand-sized device that can be installed on a transformer or a customer's LV connection to send real time data back to Westpower's control room. It lets WestPower see where there is heavy demand, faults or outages as they happen. So far, Westpower has installed 500 PowerPilot devices.
"Westpower's PowerPilot is an example of the innovation critical for New Zealand to successfully decarbonise its energy system," ENA chief executive Graeme Peters said.
Watch this YouTube video (3.47 minutes) to find out more about Westpower's PowerPilot.