Consulting with consumers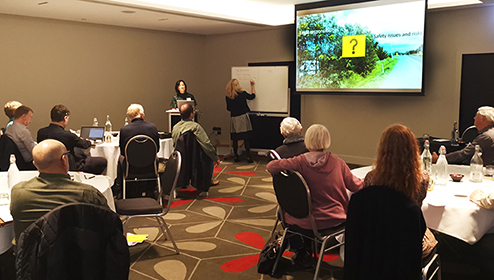 ENA's consumer reference panel met recently, comprising a diverse group of sixteen consumer stakeholder representatives including Federated Farmers, the Property Investors' Association, Fincap, Age Concern New Zealand, Multi-Cultural New Zealand and the Citizens' Advice Bureau.
One topic discussed was the problem with trees and power lines. Feedback from the group will funnel into current consultations the Ministry of Business, Innovation and Employment is conducting around the regulations governing electricity and trees.
A second topic was consumer awareness of dispute resolution services. With Utilities Disputes Ltd in attendance, small group discussions considered how best to ensure electricity consumers are aware of the availability of Utilities Disputes' services to resolve concerns and complaints.